Family First: Tax and Estate Planning for your Vacation Property
Online
Planning for the transfer of a family vacation property to the next generation  has become an increasingly important topic for many.
However, there are often many considerations
and scenarios at play.
At this live webinar, our expert panel will discuss the tax consequences, succession and estate planning within Canada and key strategies to incorporate.  

Join us to learn how to successfully and harmoniously transfer your vacation property within the family!
Speakers:
Featuring:
Michelle Kelly
Editor-in-Chief and VP Content
Cottage Life Magazine & Podcast
Michelle Kelly started her career in publishing in 1998 at Cottage Life Magazine. Since then, she has held various positions in the editorial department at the magazine until she was named Editor in July 2015 and Vice President, Content, in September 2019. She's a member of the Professional Advisory Committee for Centennial College in Toronto, and is also the recipient of several Canadian National Magazine Awards and Editors' Choice Awards from the Canadian Society of Magazine Editors. Outside of work, Michelle sits on the board of Ready, Set, Play, a non-profit group that helps provide youth access to organized sports. She lives in Toronto with her husband and two children.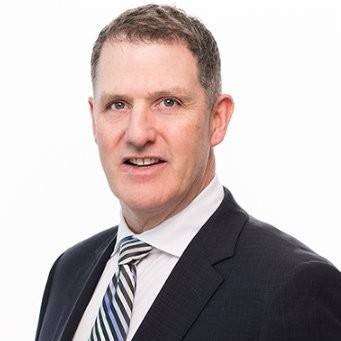 Tom Van Tighem
Senior Vice-President, Private Wealth Management
IG Private Wealth Management
Tom Van Tighem is a seasoned financial services executive with over 34 years of wealth management experience in both Canada and internationally. He is a graduate of the University of Calgary and joined Investors Group in 1985 as a financial consultant in the Calgary Centre office. Tom managed a very successful practice for 15 years and in time took on leadership roles as a Division and then Regional Manager with Investors Group. In 2001 Tom moved to Kuala Lumpur Malaysia and became the Executive Vice President of Consumer Banking of Southern Bank Bhd with a primary responsibility to build out a financial advisory offering at the Bank. 
Tom returned to Canada and Investors Group in 2005 as a Regional Director in Calgary. In 2013 he moved to Winnipeg to become a Senior Vice President of Financial Services and subsequently became the Senior Vice President of Private Wealth Management. In his current role Tom is responsible for the development of Private Wealth Management and has contributed to growth of this group from 82 practices in 2014 to almost 200 today.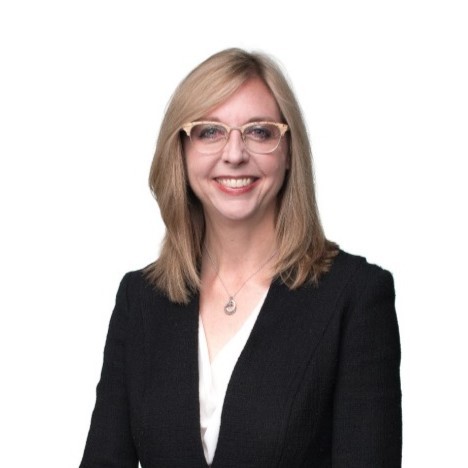 Christine Van Cauwenberghe
Vice President, Tax & Estate Planning
IG Wealth Management
Christine is Vice-President, Tax and Estate Planning, in the Advanced Financial Planning department of IG Wealth Management. She provides advice to high net worth clients on complex tax and estate planning matters. Christine also manages a team of professionals, including lawyers, notaries, accountants, and pension experts located across Canada.
Christine is the author of Wealth Planning Strategies for Canadians, which is published annually by Thomson Carswell and is currently in its 13th edition. Christine is a member of the Canadian Tax Foundation, has her Certified Financial Planner designation, is a Registered Retirement Consultant and is a Trust & Estate Practitioner, as certified by the Society of Trust and Estate Practitioners ("STEP").
Aurèle Courcelles
Assistant Vice President, Tax & Estate Planning, Financial Services Distribution
IG Wealth Management
Aurèle is a Chartered Professional Accountant specializing in tax and estate planning for individuals and corporations. He provides advanced support to IG Wealth Management Consultants and frequently develops and provides training on these topics. He regularly provides advice on the taxation of investment income, with the goal of helping clients build better investment portfolios in the context of overall planning for clients' financial futures. Aurèle is bilingual (French and English) and joined IG Wealth Management as a member of the Advanced Financial Planning Support department in 1996. Prior to joining IG, Aurele spent 8 years working in the Winnipeg office of the public accounting firm of Coopers & Lybrand (now PwC) primarily in the areas of small business and individual taxation. Aurèle obtained his Diploma of Business Administration in 1989, his Certified Management Accountant designation in 1992, his CFP designation in 2000 and his TEP from the Society of Trust and Estate Practitioners in 2003. Aurèle recently received the FELLOW OF FPSC TM distinction in 2018.
---
We are committed to keeping personal information confidential.  The information collected may be used by IG Wealth Management and shared with its affiliates to inform you on investment opportunities, provide additional financial information from time to time, and for other internal purposes.