Webinar: Sustainable responsible investing - Driving positive change in portfolios and the world
Online
March 23rd, 2021 at 3:00 pm EST | Online
Investors are increasingly seeking investment solutions that align with their values and priorities – now and for future generations. However, they also want to ensure they don't sacrifice financial returns.
At this live webinar, our expert panel will discuss how investment strategies that integrate environmental, social and governance (ESG) factors help achieve this for client portfolios. We'll also unpack some of the common myths related to sustainable responsible investing and get an inside look at how positive corporate behaviours help make companies better positioned for the long-term.
---
Speakers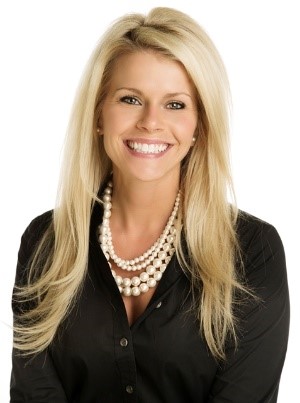 Marissa Teeter (Host)
Senior Vice-President, Financial Services Distribution
IG Wealth Management
Marissa is a fully bilingual business professional who has a solid history in Private Wealth Management, Business Development and Marketing. Her ability to truly understand client needs and build strong, fruitful relationships and partnerships is at the core of her success. Marissa is a proven leader in the wealth management industry and was recognized as an IIAC (Investment Industry Association of Canada) Top 40 Under 40 in 2018, and has recently earned executive certificates from Wharton, Georgetown and Harvard Business School.
Marissa is also an active philanthropist; she served as the President of the Board of Directors for Big Brothers Big Sisters of Guelph for the past 8 years, she is a founding member of Guelph's 100 Women Who Care, and a consultant and advisor for the Givesome Foundation. A winner of the 2015 Guelph Mayor's Award for volunteerism, as well as one of Guelph's Top 40 Under 40 for 2015, and a 2015, 2016 and 2017 YMCA-YWCA Women of Distinction honoree.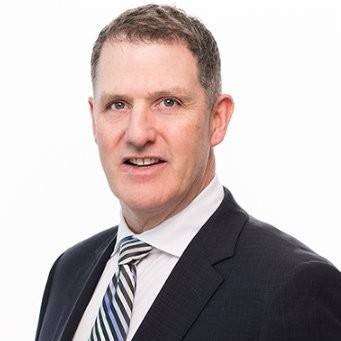 Tom Van Tighem
Senior Vice-President, Private Wealth Management
IG Private Wealth Management
Tom Van Tighem is a seasoned financial services executive with over 34 years of wealth management experience in both Canada and internationally. He is a graduate of the University of Calgary and joined Investors Group in 1985 as a financial consultant in the Calgary Centre office. Tom managed a very successful practice for 15 years and in time took on leadership roles as a Division and then Regional Manager with Investors Group. In 2001 Tom moved to Kuala Lumpur Malaysia and became the Executive Vice President of Consumer Banking of Southern Bank Bhd with a primary responsibility to build out a financial advisory offering at the Bank. While in Malaysia Tom was instrumental in developing and growing the Financial Planning Association of Malaysia.
Tom returned to Canada and Investors Group in 2005 as a Regional Director in Calgary. In 2013 he moved to Winnipeg to become a Senior Vice President of Financial Services and subsequently became the Senior Vice President of Private Wealth Management. In his current role Tom is responsible for the development of Private Wealth Management and has contributed to growth of this group from 82 practices in 2014 to almost 200 today. These teams provide holistic wealth management to affluent Canadians with a focus on tax efficient solutions structured to assist clients in meeting their financial objectives.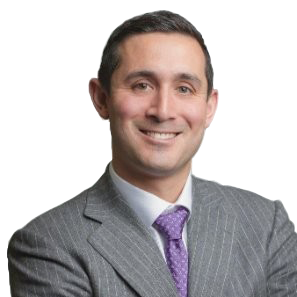 Mark Fattedad
Director & Portfolio Manager, Institutional Management
Jarislowsky Fraser
Mark joined Jarislowsky Fraser in 2006, and is Director & Portfolio Manager, Institutional Management, focusing on managing institutional client portfolios and sustainable investment solutions. He is a member of the firm's Diversity & Inclusion Council and is Co-Chair of the Sustainable Investment Committee, which supports the implementation of the JFL Sustainable Investment Policy through the development of ESG-related research tools, portfolio solutions, transparency, as well as external collaborations. In this capacity, he contributed to the firm's early adoption of TCFD-aligned climate reporting. He is a registered portfolio manager and advises his clients on investment policy design, risk management, and portfolio strategy. Mark's clients include pension funds, private and public foundations, university endowments, not-for-profit organizations, and family offices. He is a regular contributor to a number of sustainability-focused publications, including the firm's own The ESG Files.
Mark is also actively involved in the community. He serves on the Finance Committee of the Verna J. Kirkness Education Foundation, a Canadian registered charity with the goal of increasing the number of First Nations, Métis and Inuit students graduating from science and engineering programs in Canada. He is also Co-Chair of the Up the Down Market Dinner, a charity event that helps individuals with Down syndrome to reach their full potential.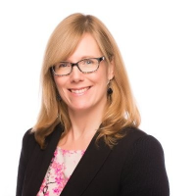 Andrea Carlson
Vice-President, Finance and Corporate Responsibility
IGM Financial
Andrea leads IGM Financial's corporate responsibility program which includes disclosures, ratings, engagement, and working with leaders across the company to continually evolve our approach on environmental, social and governance matters. She's also responsible for capital and liquidity management, and financial risk management functions.
Andrea is a senior finance leader with over 20 years of experience in a variety of roles in the financial services and agriculture industries. She has a Bachelor of Commerce (Honors) degree from the University of Manitoba and is a Chartered Financial Analyst.
Andrea feels fortunate to be a part of the growing intersection of finance and sustainability – and the role that the IGM Financial companies play in shaping a brighter tomorrow.